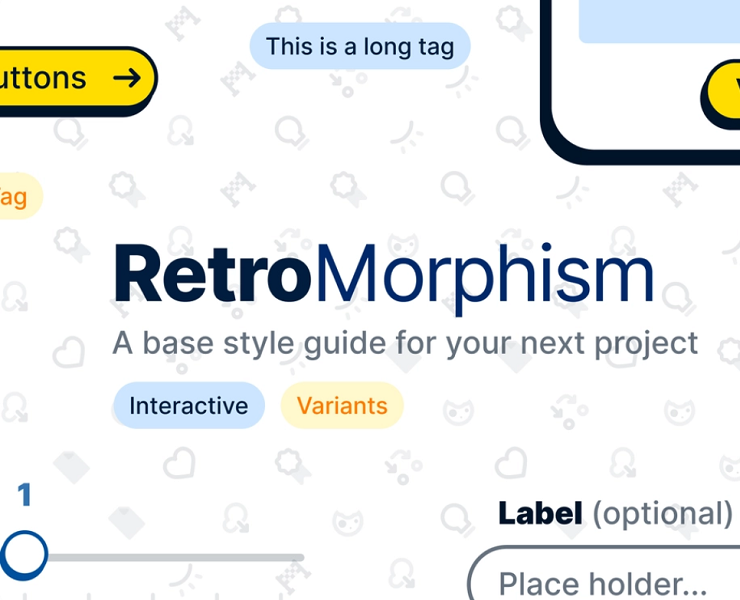 Miss the 80s and feeling nostalgic?
This UI kit will bring you back in time, with nostalgic colors and drop-shadows.
That's where "Retromorphism" comes in, thanks to talented designer Anatole Ayadi who has created this resource.
It contains:
-Retro icons
-Retro button components
-Retro text fields
-Sliders
-Icons
-And more!
Many thanks to Anatole for this incredible contribution.